Trend router bit ranges
The ranges of wood router cutter from Trend
CraftPro range, Professional range, Trade range and Replacement tip router cutters.
What are the different Trend router cutter ranges? - A brief guide to the ranges
What is the Trend Professional range? - Professional TCT and SCT and HSS router cutters for professional and heavy users
What is the Trend Trade range? - Trade use router cutters
What is the Trend CraftPro range? - Router cutters for keen hobbyists and woodworking enthusiasts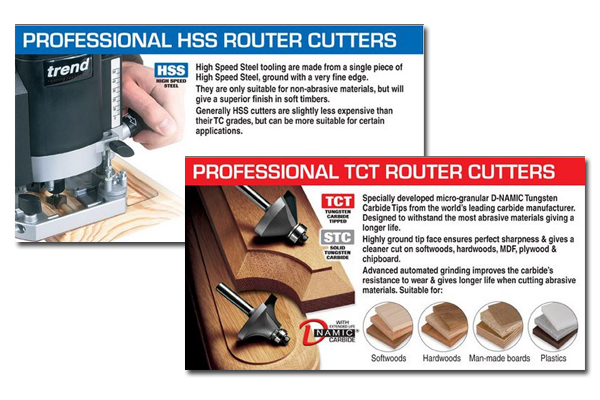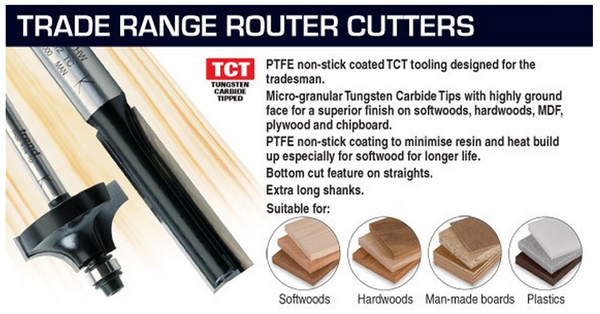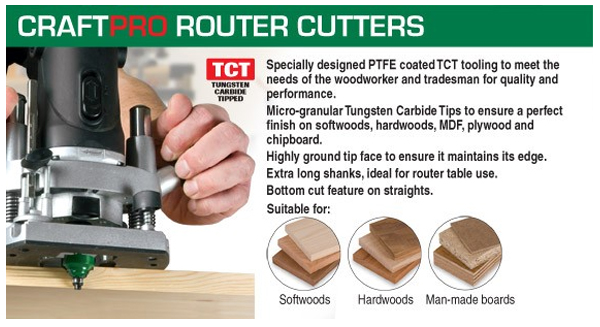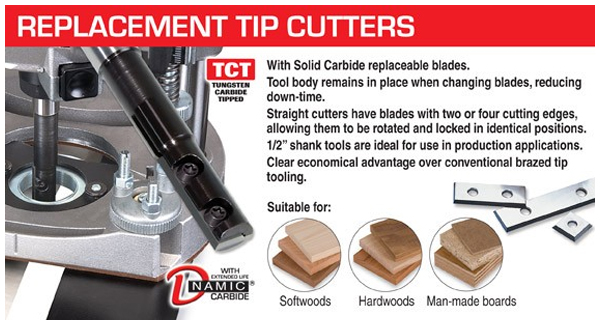 Tungsten carbide tips are brazed onto a steel body of TCT router bits. These blades are designed to cut various materials such as natural wood, MDF, plywood, and chipboard. The cutting angles and clearance are designed to leave a perfect finish after the cut or shape the material. Cutters that are over 15.9 millimetres in diameter are made to conform to the European EN847-1/2 safety standard.
The optimum speed that a router bit should be fed into wood will be not so fast that the motor slows down when and not so slow that burn marks are left on the face of the wood after it's been cut. Practice judging the speed by listening to the sound of the motor.
When using a hand-held woodworking router, the direction that you feed the cutter into the wood must always be against the rotation of the cutter to prevent the wood being snatched. This will also ensure that the cutting action pulls the sidefence or the guide bearing into the wood rather than it moving away.